Green Arrow: Archer's Quest Deluxe Edition by Brad Meltzer
My rating: 4 of 5 stars
4.5 stars
Porn-Buddies.
Yeah, that's the basis for this book. Do you know what a porn-buddy is?
It's that friend who, if you die, goes into your house and burns/deletes every last scrap of whatever embarrassingly deviant things you might have left behind…before your family finds it.
I know what you're thinking…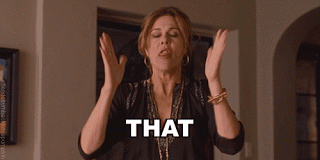 Only Ollie doesn't need anyone to burn his porn stash for him.
Get it? Porn Stache! Goddamnit, I'm hilarious!
Whatever. I'm funny.
Anyway, Ollie had a contingency plan to protect his family & friends in the event of his death. Someone he trusted was to find all of his Green Arrow memorabilia and get rid of it, before it could be used to ferret out the secret identities of his loved ones.
And wouldn't you know it? He did die.
But like all good superheroes, he's baaaaack!
So. Now, he's got to find out if his wishes were fulfilled. And if so, he needs to collect his stuff.
This is a really cool Road Trip story for Green Arrow. Basically, he and Arsenal go out and hit all the important highlights of Ollie's life while they search for his missing collectibles.
Remember, at the time this was written, both Hal & Barry were dead. So, this is also sort of his goodbye to each of his best friends, and there were some pretty touching moments as a result.
Plus, he's got to come to terms with the fact that the men who replaced his friends maybe aren't so bad. Maybe.
Not only does he want to find his goodies, but he wants to try and rectify some of the things that he didn't do right the first time around.
Alrighty, I thought this would have been a great Green Arrow story even without the twist Metzer added to the end.
But with it, he transformed Oliver Queen's entire backstory, and made us all think twice about everything we thought we knew about the Emerald Archer. Good stuff!
Definitely recommended for anyone who calls themselves a fan of Green Arrow.